Nelly Furtado est bien déterminée à revenir sur le devant de la scène musicale en 2012 ! Comme annoncé récemment, (voir l'article), la chanteuse a décidé de dévoiler les coulisses de l'enregistrement de son cinquième album studio à travers une séries de vidéos "Teaser" intitulées T.S.I.. Si la semaine dernière elle nous faisait partager sa session d'enregistrement avec Rodney "Darkchild" Jerkins, cette semaine c'est celle avec le producteur Salaam Remi.
Dans cette vidéo, Nelly Furtado explique avoir commencé à travailler sur ce nouvel opus lorsqu'elle enregistrait son album en espagnol, Mi Plan, paru en 2009, sur lequel elle avait déjà collaboré avec Salaam Remi sur le titre Fuerte. Concernant les nouveaux titres sur lesquels ils travaillent actuellement ensemble, la chanteuse déclare : "Il y a un son très classique, un son vraiment authentique, très Soul …".*
Salaam Remi est connu pour avoir travaillé avec Amy Winehouse sur des titres comme Me & Mr Jones, Tears Dry On Their Own ou encore In My Bed. Il avait également participé au titre Girlfriend in the City présent sur le Best Of de Nelly Furtado paru fin 2010.
Le nouvel album de Nelly Furtado est attendu pour cet été.
Regardez la session d'enregistrement entre Nelly Furtado et Salaam Remi :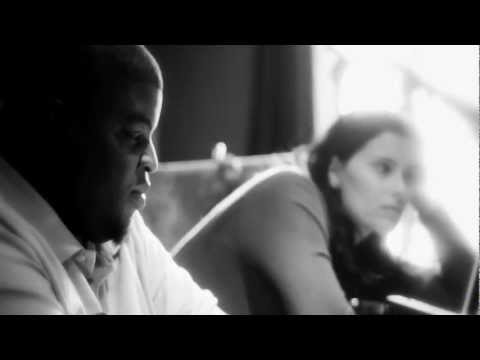 *Traduction par Fabien Furst, toute reproduction sans autorisation ou sans mentionner la source est interdite.