Shakira est de retour ! La star colombienne a dévoilé en Janvier dernier le single Can't Remember To Forget You, en duo avec Rihanna !
Après un accueil plus que mitigé de la part du public et des médias, la chanteuse propose aujourd'hui un titre inédit, Empire, offert aux personnes ayant pré-commandé son nouvel album éponyme, disponible le 24 Mars prochain.
Écoutez le nouveau titre de Shakira, Empire :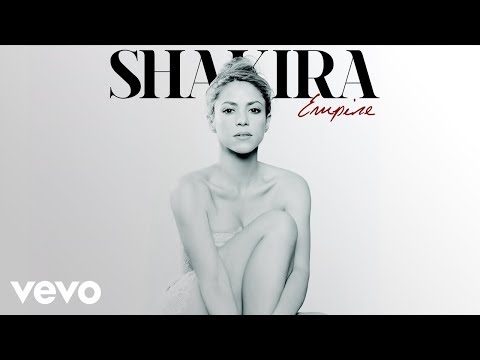 Côté télévision, Shakira est de retour depuis cette semaine en tant que coach dans la Saison 6 de The Voice sur NBC.
Shakira, 'Shakira' – Tracklist :

1. Can't Remember to Forget You (feat. Rihanna)
2. Empire
3. You Don't Care About Me
4. Dare (La La La)
5. Cut Me Deep (feat. MAGIC!)
6. 23
7. The One Thing
8. Medicine
9. Spotlight
10. Broken Record
11. Nunca me acuerdo de olvidarte
12. Loca por ti

Deluxe Target Edition

13. Chasing Shadows
14. The Way
15. Mad About You
Devenez fan de Fabien Furst Music Entertainment sur Facebook ! // Twitter : @fabienfurst