Il n'y a pas que Rihanna qui sort des albums tous les ans, il y aussi Olly Murs ! Finaliste de l'édition britannique de The X Factor en 2009, le jeune chanteur est actuellement aux États-Unis pour assurer la promotion de la une nouvelle version du single Heart Skips A Beat aux côtés de Chiddy Bang.
Aux Royaume-Uni, l'interprète de Dance With Me Tonight sortira le 26 Novembre, son troisième album studio, Right Place Right Time, accompagné d'un premier single le 18 Novembre, Troublemaker, featuring Flo Rida ! Le clip vient d'être dévoilé sur la chaine VEVO du chanteur.
Regardez le nouveau clip de Olly Murs, Troublemaker :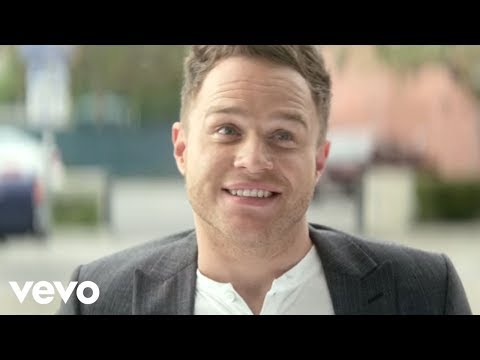 Aux États-Unis, l'album sortira le 4 décembre dans une édition spéciale, puisque cette dernière contiendra également des titres des deux premiers opus, Olly Murs et In Case You Didn't Know.
Découvrez le tracklisting du nouvel album de Olly Murs, Right Place Right Time :

1. Army of Two
2. Troublemaker ft. Flo Rida
3. Loud & Clear
4. Dear Darlin'
5. Right Place Right Time
6. Hand on Heart
7. Hey You Beautiful
8. Head to Toe
9. Personal
10. What A Buzz
11. Cry Your Heart Out
12. One of These Days

Bonus disc with deluxe version:

13. Runaway
14. Sliding Doors
15. Perfect Night (To Say Goodbye)
16. The One
17. Troublemaker (Live version)
18. Army of Two (Live version)
Après avoir écoulé plus de 150.000 billets de son In Case You Didn't Know Tour 2012, Olly Murs repartira en tournée au Royaume-Uni et en Irlande dés le mois de Mars 2013, pour présenter ce nouvel opus. Découvrez les dates.
Plus tôt cette année, le chanteur assurait la première partie des One Direction sur leur tournée américaine. Un documentaire intitulé Life On Murs avait également vu le jour sur la chaine ITV2, dévoilant les coulisses du In Case You Didn't Know Tour 2012.

En France, In Case You Didn't Know est disponible en digital depuis le mois d'Avril. Olly Murs avait profité de son séjour à Paris en Mars dernier pour enregistrer l'émission Taratata, à laquelle Fabien Furst Music Entertainment avait assisté.
Olly Murs est actuellement en plein tournage de la neuvième Saison de The X Factor, pour laquelle il présente les coulisses du télé-crochet dans l'émission The Xtra Factor, aux côtés de Caroline Flack !
Devenez fan de Fabien Furst Music Entertainment sur Facebook ! // Twitter : @fabienfurst