Depuis quelques semaines maintenant, une rumeur annonçant la présence de Britney Spears dans le jury de The X Factor USA, pour remplacer Paula Abdul et Nicole Scherzinger, circule dans les médias américains.
La semaine dernière, Simon Cowell, membre du jury et fondateur de The X Factor, n'avait pas démenti ces rumeurs. Aujourd'hui, le producteur a accordé une interview plutôt surprenante à Access Hollywood. Lorsque le présentateur, Billy Bush le questionne à propos de Britney Spears, il répond être fasciné par Britney Spears, qui reste aujourd'hui une pop star dont on parle le plus dans le monde et qui a survécu au Star Power. Selon lui, The X Factor pourrait être une bonne chose pour Britney Spears qui réussi à gérer à la fois sa carrière et sa vie de famille.
Écoutez l'interview de Simon Cowell dans Access Hollywood :

Simon Cowell ne confirme rien et préfère donc laisser planer le doute, tout comme Janet Jackson la semaine dernière lors de l'émission de Anderson Cooper. Lorsque l'animateur lui avait demandé si elle allait intégrer le jury de The X Factor, Janet Jackson avait répondu : "Non, je ne suis pas une juge dans The X Factor". Avant d'ajouter "Non, je ne le suis pas, mais c'est tout ce que je pense pouvoir dire". *
DEVENEZ FAN DE FABIEN FURST MUSIC ENTERTAINMENT SUR FACEBOOK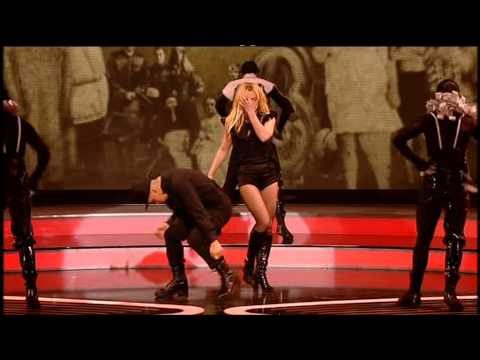 *Traduction par Fabien Furst. Toute reproduction sans mentionner la source est interdite !